Introduction
Tired of getting prank calls? Getting too much calls from telemarketers? Getting spammy calls? If you have CallApp installed you don't have to worry about those. 😀 CallApp simply lets you know from where you get the call from. So let's see what is CallApp.
What Is CallApp?
CallApp is an application where you can get information about certain phone numbers even when you don't have them saved in your contacts. It simplifies the contact details and show all relevant updates for you in compact details which helps you to get an idea why or where are they calling you, what are the plans ahead, and special dates such as anniversaries, birthdays, etc. Having that idea we shall now look into details, shall we? 😀
Why you want it?
Because you can't keep all the numbers in the world to be saved on your phone. Let CallApp do the trick. It will show you the identity of major phone numbers as well as spammy phone numbers. Feel free about your phone calls. Be up to date with friends and family. Mostly checkout these features that CallApp provides for free!
Features
See information about ANYONE regardless of whether the other caller is

Initiating or receiving a call

In your contact book

Connected to you via social networks

A CallApp user

A person / a business

CallApp synchronizes contacts in your phone-book and updates them with their latest pictures and information from all the major social networks.

CallApp integrates your phone's dialer with our local search platform to give you access to the people and places that matter to you, all in one convenient location.

Other Features:

SOCIAL INFO
Pictures, birthdays and much more from all major social networks…

PERSONAL INFO
Name, photo, birthday, SMS messages, recent emails, Google Search …

BUSINESS INFO
Reverse Lookup, reviews, menu, reservation, Street View, Yelp, map and directions, 144, white pages, yellow pages …

SHARING TOOLS
Share contacts, locations, photos, apps, links…

PRODUCTIVE TOOLS
Write notes, set reminders, schedule meetings, set a task, enable caller ID Blocker, navigate to an address…

COMMUNICATION OPTIONS
CallApp notifies you whenever you can communicate with your partners via the following: WhatsApp, Google Talk, Skype, Viber, Voxer, Tango, ICQ, AIM, Yahoo! Messenger, Facebook Messenger – so you can call up a friend for free

BEST DIALER & CONTACT BOOK
Favorites, frequent callers, reminders, birthday reminders, keypad & keyboard, notes, horizontal view (for driving, hands-free use, etc.), quick dial…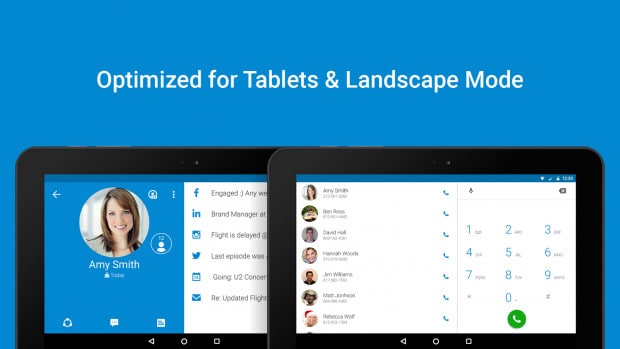 Where can I get it?
Main Site >>>> Home Page: https://callapp.com/
Android >>>>> Google Play: https://play.google.com/store/apps/details?id=com.callapp.contacts
Conclusion
In this 21st century, CallApp is a must have application on your phone. I must say that I have tried many caller applications such as Drupe, TrueCaller, etc, but this is the best one I have come up with. It is safe! It is free! It is awesome! Try it now and I am positive that you will love the app. Till I meet you again, adios amigos! 😀
Happy Exploring!