CallApp is an all-encompassing app.
While we are known primarily for our Call Blocker and Caller ID abilities, we have a range of other features that are here to make your life that much easier. One of them is our Birthdays feature.
Never Forget That Special Day
It's happened to all of us at one time or another. Between work, school, and our other countless tasks we can forget that special someone's birthdays, after all, we are only human! But we understand your need to avoid that incredibly uncomfortable situation. Whether it's your wife, mother, or co-worker, a birthday text, call, or gift always goes a long way.
That is Why CallApp has the birthdays feature. This feature allows you to see your contacts birthdays in just a click! So that when in doubt, simply scroll through your contacts and that special day will be marked.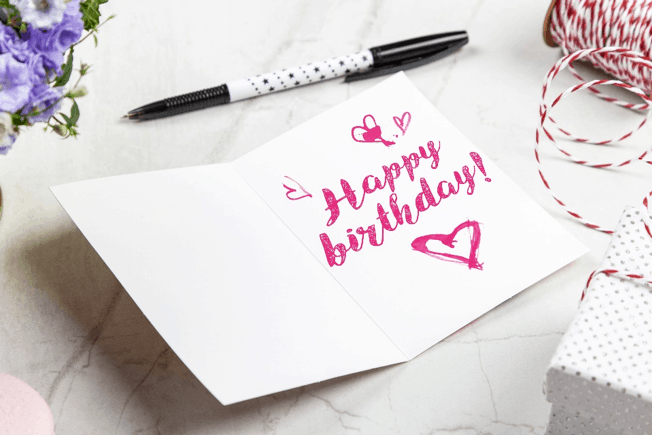 Birthday greeting cards
CallApp always goes the extra step, that is why the birthdays feature entails more than just the ability to see your contacts birthday, CallApp also allows you to send a beautiful greeting card using our cool greeting themes!
With a simple click, you can send that special person a fitting birthday card with multiple themes such as "Classic", "Special" and "Funny". It only takes a few seconds to show that you not only remember their day but want to add to it with a special and personalized card.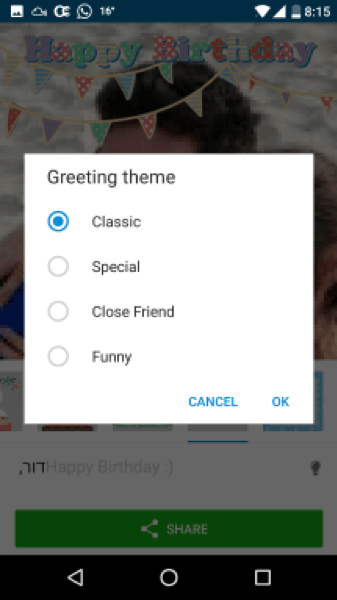 Why It's Worth It
Being able to not only remember but celebrate someone's birthday may seem like a small deal, but to that special person, it can mean the world. Whether it puts a smile on your girlfriend's face or gets that co-worker to appreciate you, there is no downside to going the extra mile when it comes to birthdays.
Our Birthday feature is here to help you be that person who never forgets that special day!