Everyone encounters the nuisance of spam and unknown contacts in their messaging at some point. Whether it's sorting through heaps of promotional texts, dealing with unwelcome messages, or simply trying to organize important conversations, the need for a smart SMS management tool is undeniable. We recognize our users' desire for a hassle-free messaging experience, complete with a suite of features accessible at a single tap. After all, who doesn't want to send and receive messages with the best user experience possible? With our latest SMS feature, you'll have everything you need right at your fingertips.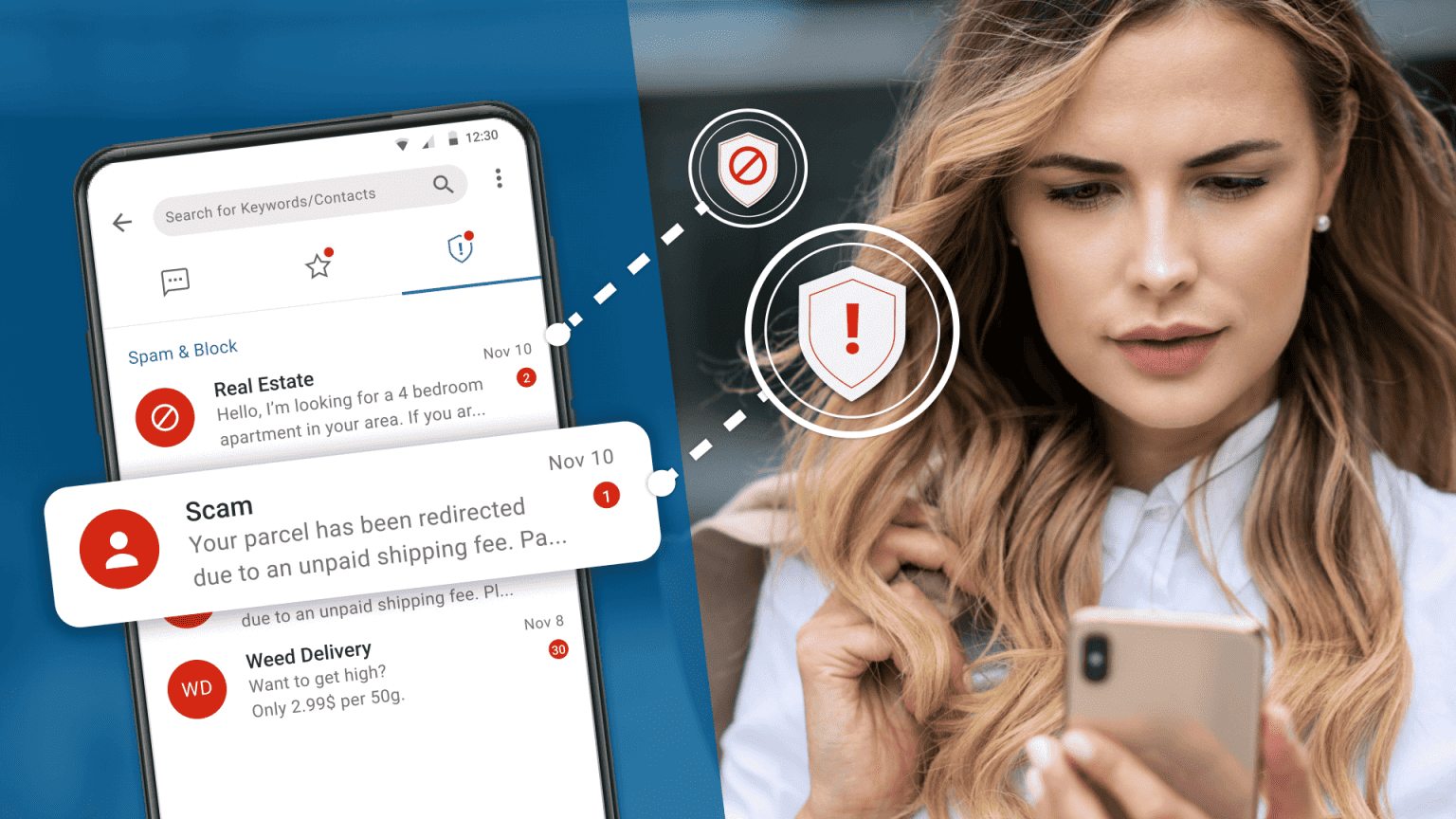 Our Sophisticated SMS Feature 
Why We Integrated Advanced SMS Tools
Initially, our app focused on providing seamless communication experiences, but we quickly realized that SMS management was a key requirement for our users. With smartphones being central to communication, users sought a comprehensive app that could handle all aspects of messaging—SMS, MMS, spam identification, and more—without the need to juggle multiple apps. We didn't want our users to face the frustration and inefficiency of using separate apps for texting and spam management. Our goal was to eliminate the clutter and confusion by providing a unified solution. Therefore, we decided to expand our offering and create a pioneering SMS feature set that includes smart spam ID, user-friendly messaging interfaces, MMS capabilities, and the ability to schedule SMS sending, all integrated with our existing favorites and block & spam sections.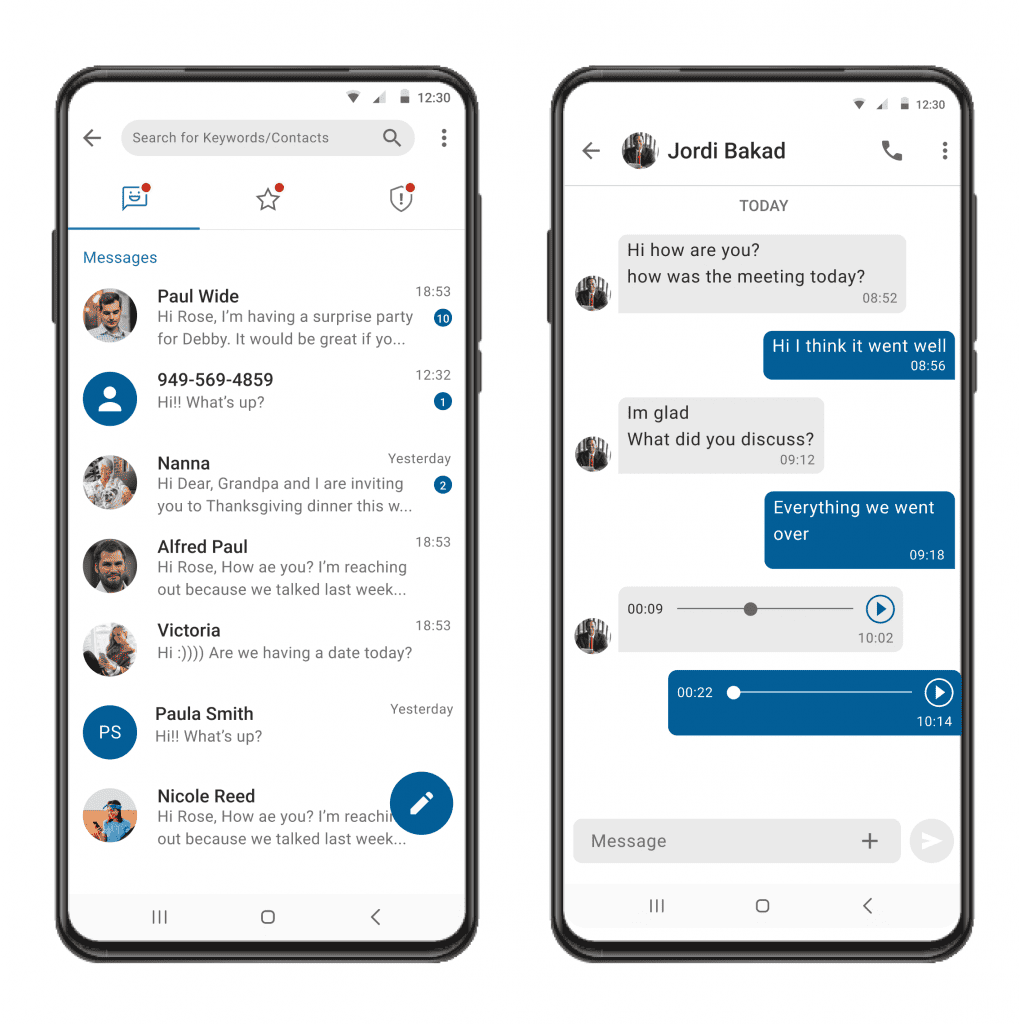 Caller ID and Advanced Messaging
What Sets Our SMS Feature Apart 
While there are numerous apps that manage texts and identify spam, our SMS feature stands out by offering a comprehensive, all-in-one service tailored to our users' needs. The beauty of our app lies in its integrated nature, where everything a user could need for a superior messaging experience is woven seamlessly into one application. This means no more switching between apps or wasting time; our users get an all-encompassing, easy-to-navigate platform. In addition to these, our SMS feature respects user privacy while offering the flexibility to identify unknown senders, block spam, and maintain a favorites list for quick access.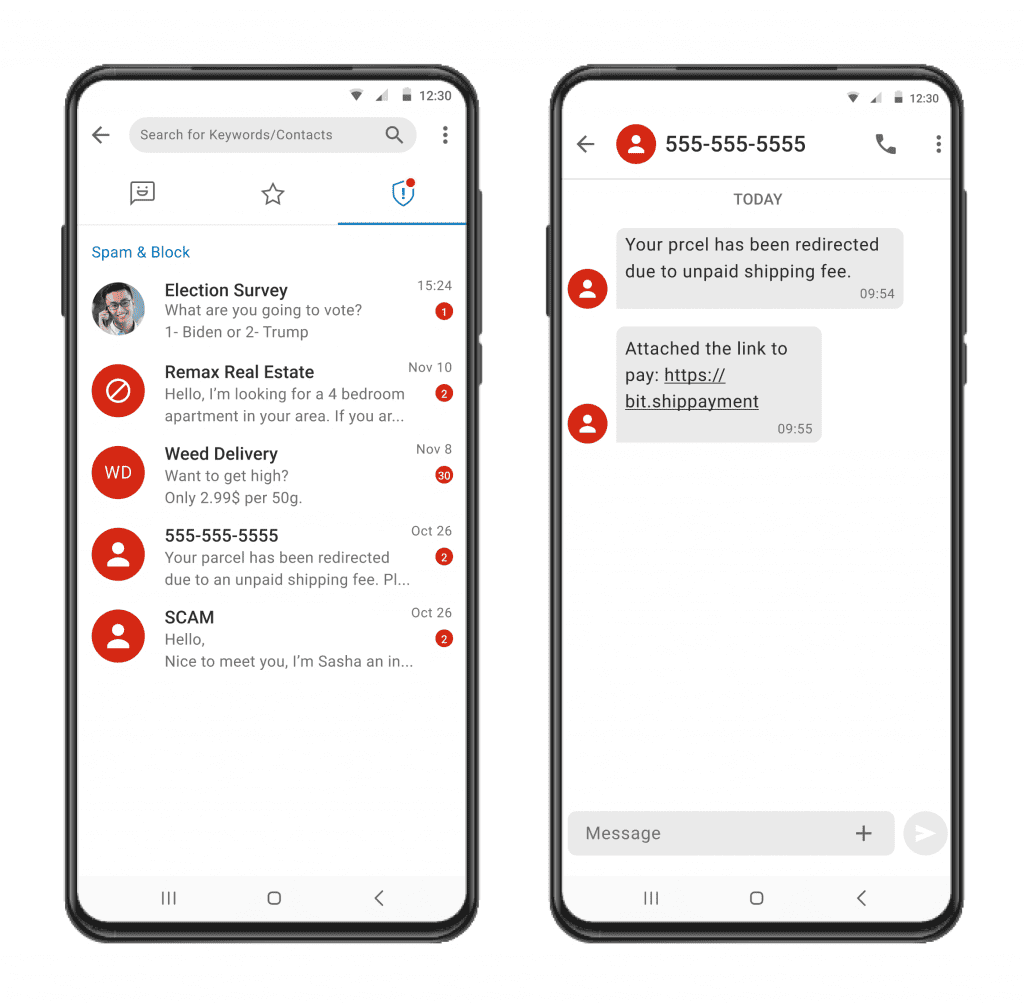 Automatic Spam Filtering and Smart Messaging 
How It Works: 
Engaging with our SMS feature is as simple as using the rest of our app. For handling spam, users can rely on automatic filters that intelligently distinguish and block unwanted texts. For sending messages, the process is intuitive: navigate to the messaging menu, where options for MMS, scheduled SMS, and spam management are neatly laid out. Users who prefer a more hands-on approach can manually manage their spam list and favorites. Scheduled messages can be set up with just a few taps, ensuring you never miss sending an important text at the perfect time.