CallApp vs. TrueCaller – which is better? These two leading Caller ID apps are here to face the ultimate showdown in the fight for first place.
Let's start the comparison by looking at the main features they both offer.
Caller ID
CallApp: Has the world's most accurate Caller ID technology based on an AI hierarchy system that's even strengthened by community contribution (user confirmed numbers). The technology also verifies numbers to prevent Caller ID spoofing.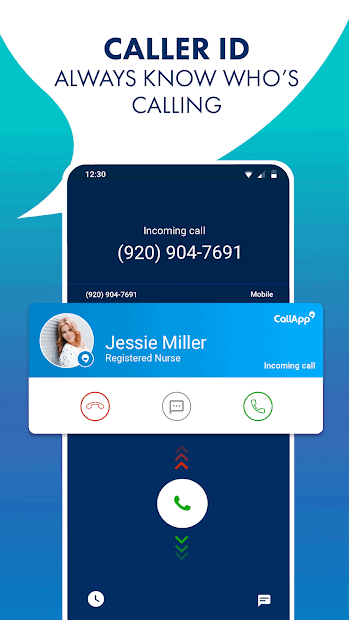 TrueCaller: The technology identifies numbers less accurately, but is also available on iOS, providing the service to more users.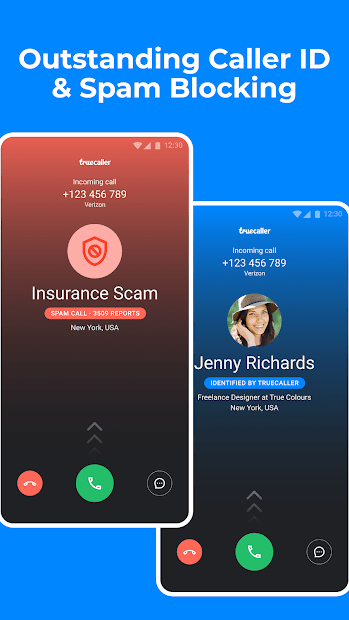 Spam Blocking
CallApp: Offers the most advanced spam blocking technology (with the option for Premium blocking) as well as the option to blacklist numbers. The app also recognizes spam numbers for you, as reported by other users.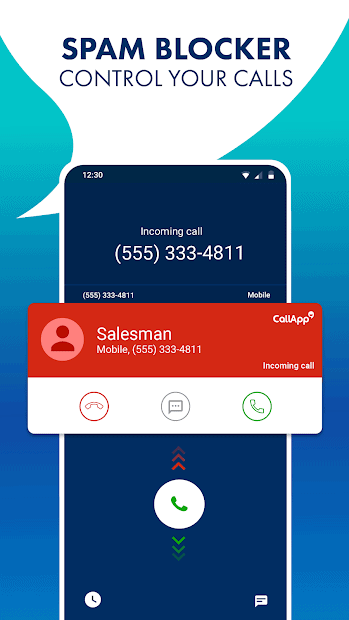 TrueCaller: While TrueCaller's claim to fame is its massive number of users, most are located in India. Meaning that their community contribution to identifying spam numbers is rather limited to those that are outside of India. Therefore, even though TrueCaller may have more users, their Spam Identification isn't broader.
Call Recording
CallApp: CallApp has a built-in, automatic free Call Recorder that even offers a quality assurance test to make sure that it works well with any device (Android).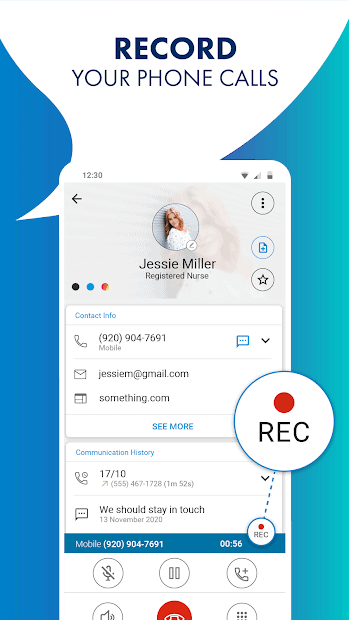 TrueCaller: While TrueCaller also has a Call Recorder feature, it's only free for a trial period. After 2 weeks, it needs to be purchased. The app also does not have a quality assurance test, so issues may be experienced on certain devices.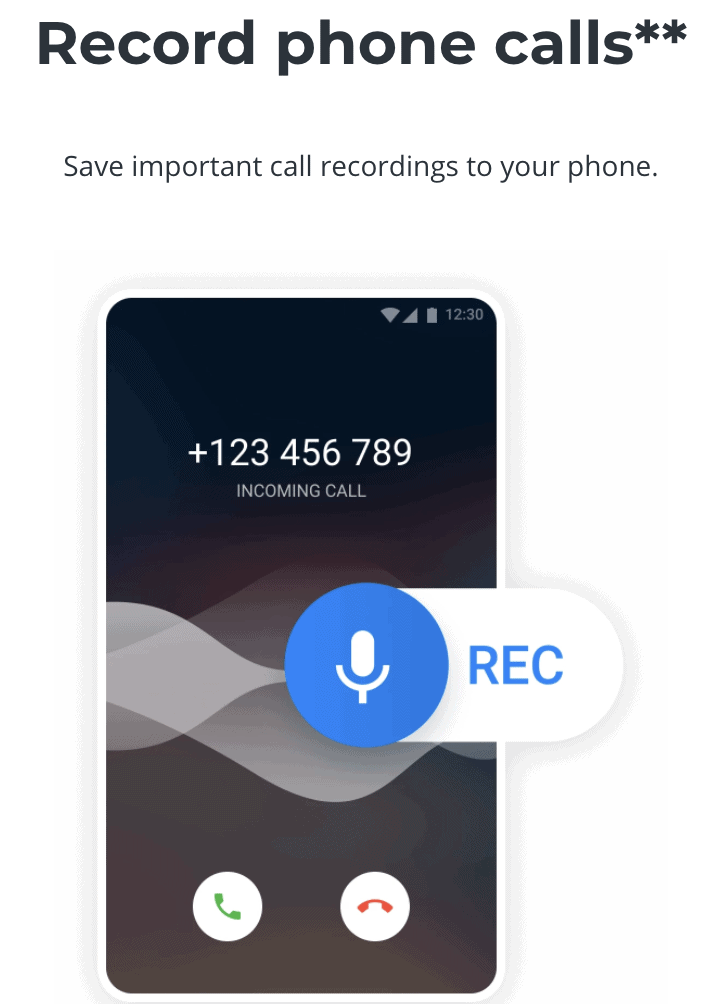 Call Customization
CallApp: The app offers endless customization features, from personalized video ringtones/call screens (either uploading any video of your choice or choosing from pre-made varieties) to keypads, skins, and themes that really allow you to make the calling experience your own.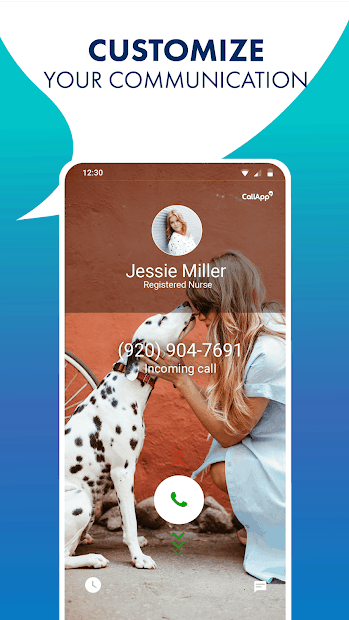 TrueCaller: This app is best known for its Caller ID and Spam Blocking features and unfortunately does not offer any kind of customization options for the user. The simple UI, however, may be appealing to certain tastes.
Productivity
CallApp: Similar to customization, CallApp offers countless AI productivity features to help the user save time while communicating, such as the ability to perform any action post-call in just a click. The app also offers the ability to see how exactly your phone time is spent with the analytics and insights feature. It's often said that CallApp even offers a 'personal assistant' for all users.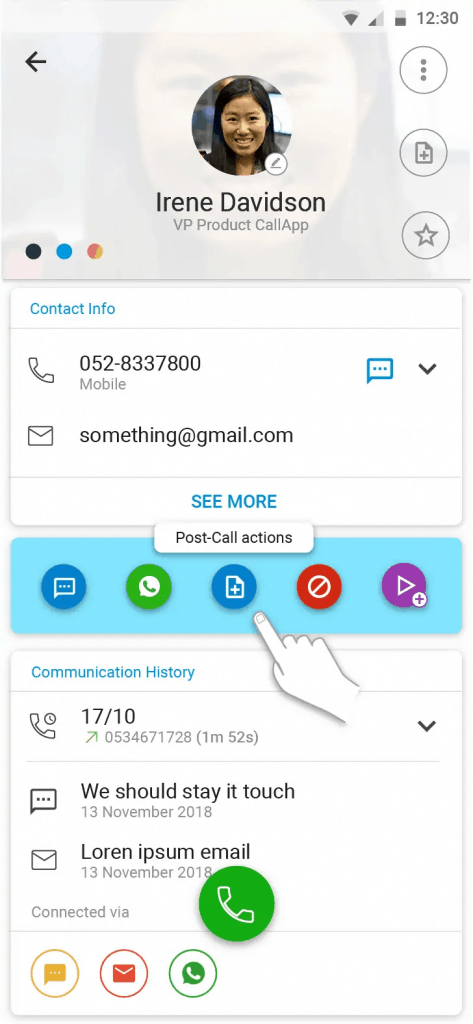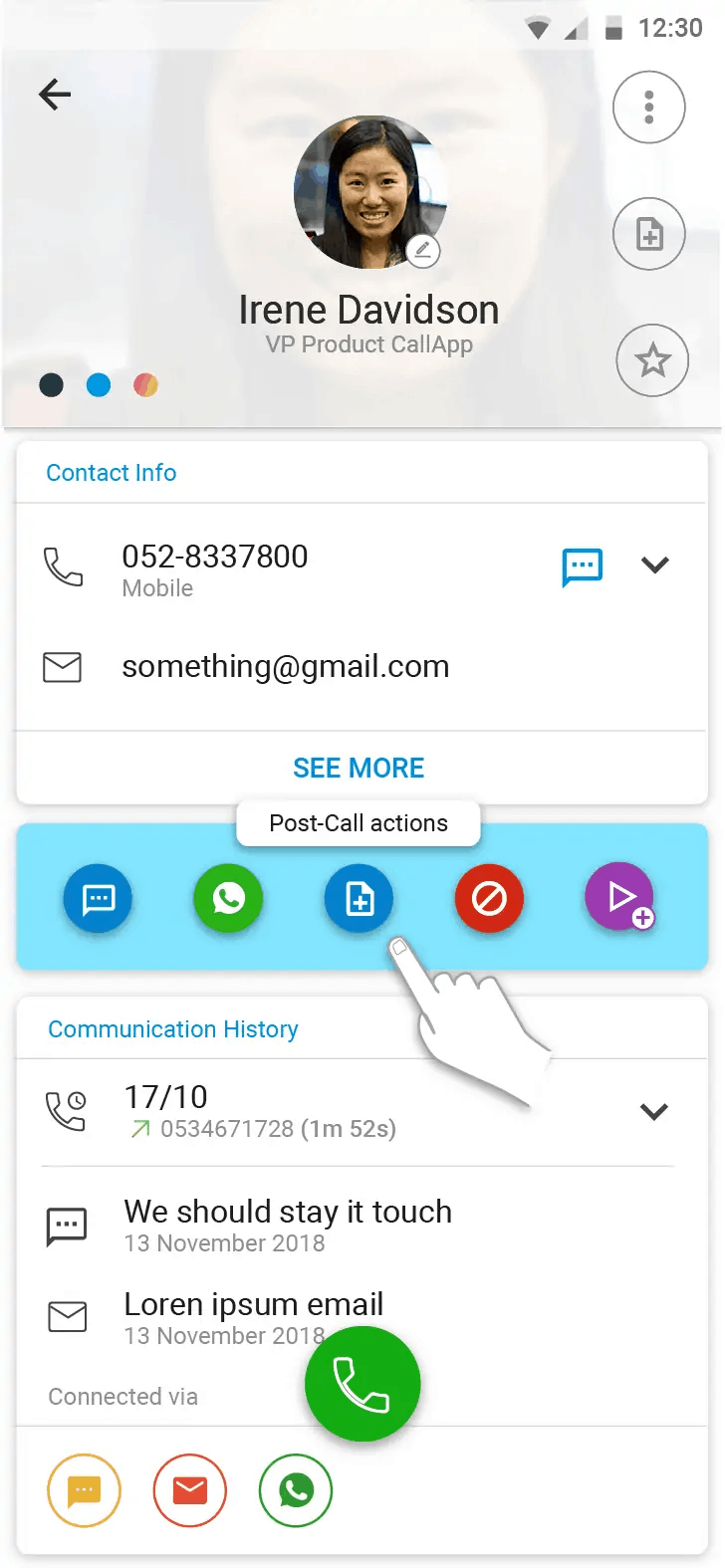 TrueCaller: The app also has several productivity and organization features, as well as smart integrations to save time, but nonetheless is not nearly as in-depth and as advanced CallApp.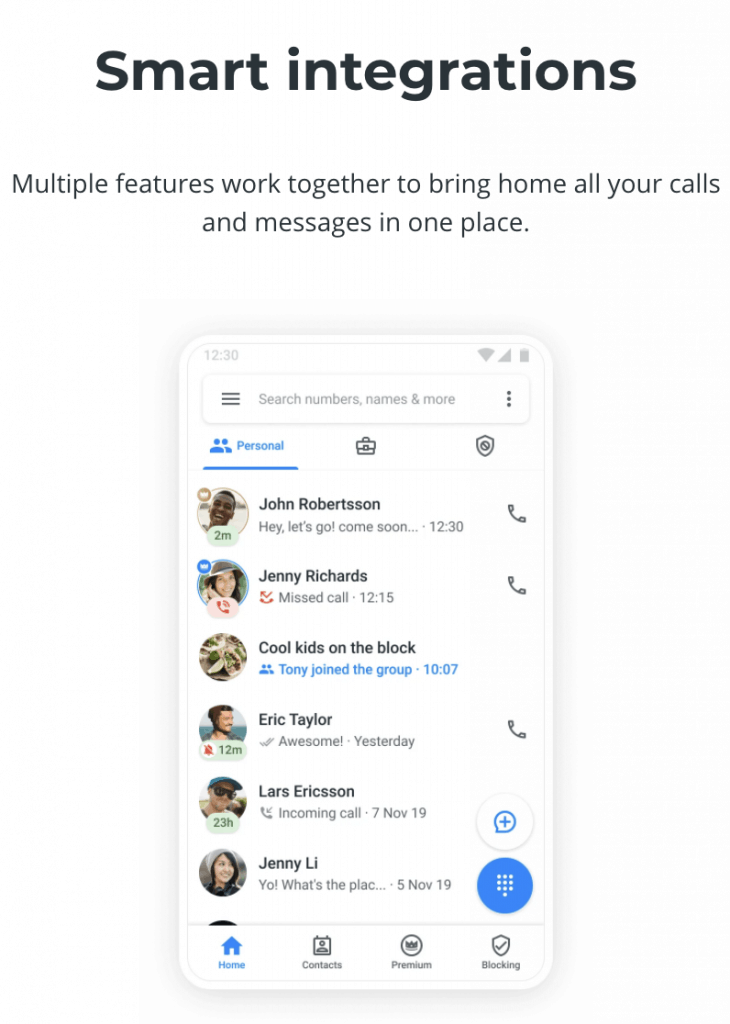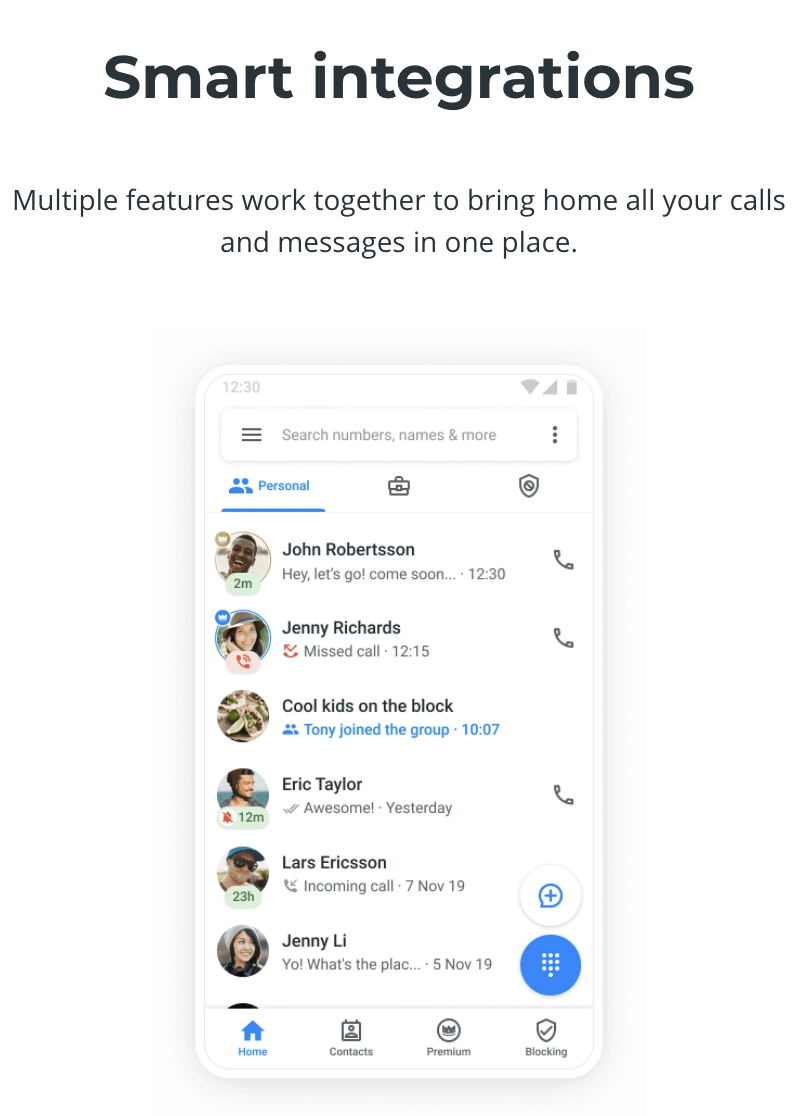 Let's compare the costs of the 2 apps:
CallApp: The basic CallApp plan is free, however, they also offer Premium subscriptions. And while the pricing of course varies per country and per plan, the best selling and most affordable plan (monthly premium) cost only $1.99 to unlock all features and remove ads from the application.
TrueCaller: The basic usage of TrueCaller is also free, however offers access to fewer features (such as no call recording in the free version). The Premium version of TrueCaller costs $2.99/month, making it a more costly option than CallApp.
The bottom line
After comparing the main features and costs of both Caller ID apps, it's safe to say that we have an obvious winner. Download CallApp now!