This year, on Wednesday April 22nd, the 50th annual Earth Day will be celebrated! And we really couldn't possibly think of a better time than this special anniversary and uncertain time in the world to honor our planet and take action to ensure its well-being. 
It's up to all of us to do the right thing and be responsible – making sure that we are fulfilling our duties to our beloved planet that has given us literally more than words can describe. 
Here at CallApp, not only does our Dark Mode setting help our loyal users save energy all year around, but in honor of Earth Day, we wanted to take things a few steps further. That's what we established this joint effort, offering you all a chance to make a difference, in the best, most simple way possible.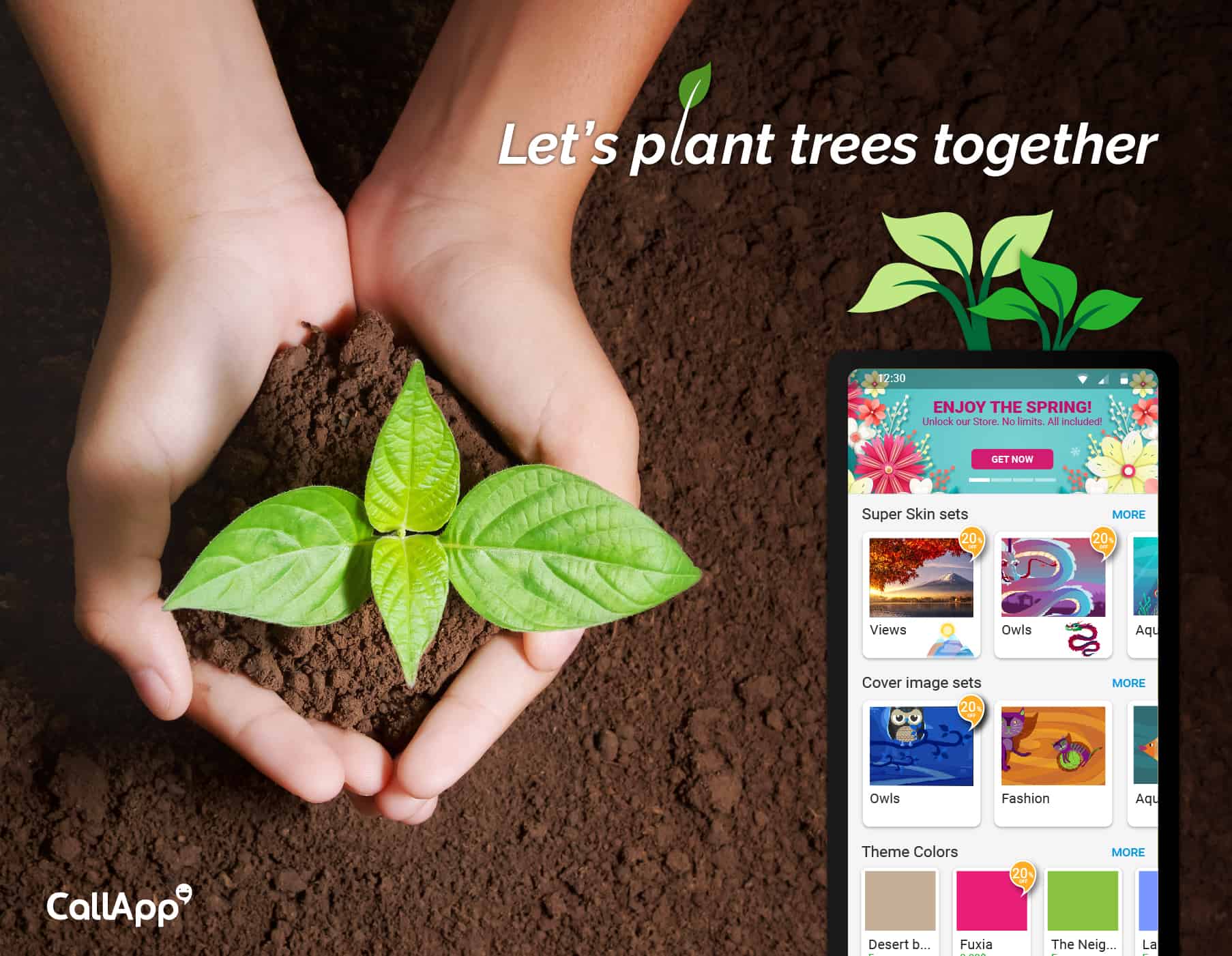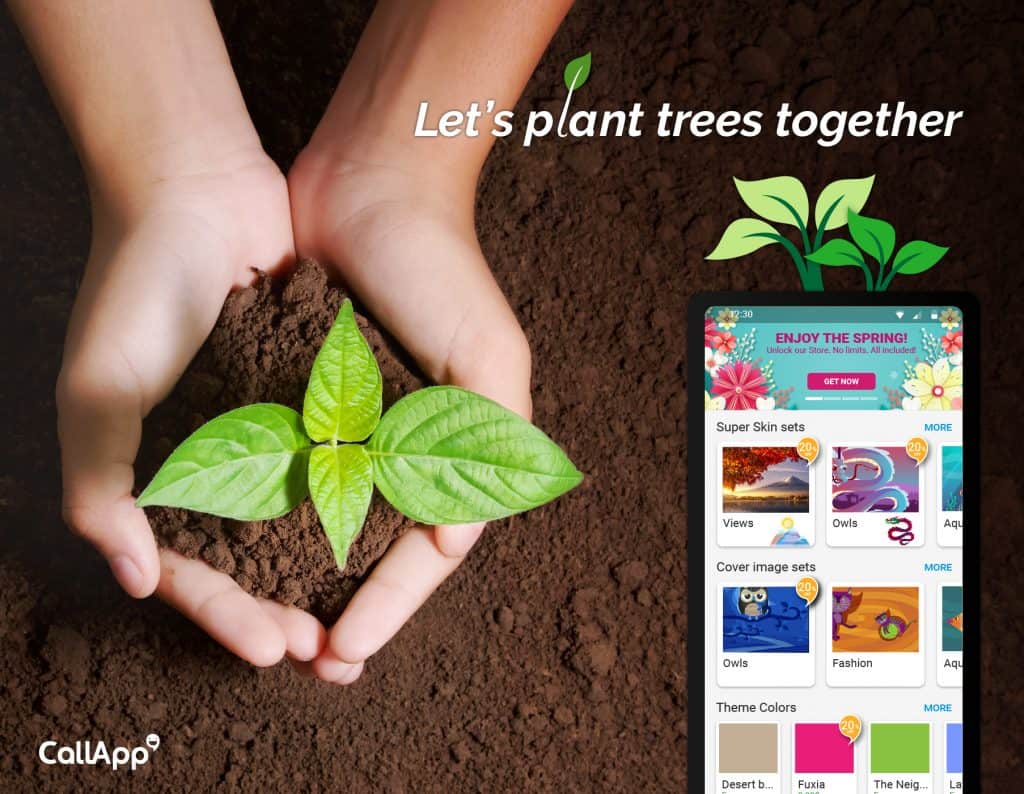 CallApp is proud to announce that we will be donating 5 cents towards planting trees for every in-app purchase. What does this mean? It means that you can make a difference and help our beautiful planet continue to flourish by simply enjoying one of our many store items! From personalized video ringtones to custom skins and themes, we never imagined that saving the world could be so much fun! 
And once you've already entered CallApp, you surely won't be disappointed as you discover the rest of our unbeatable included features – to offer you the future of productivity and customization features. 
So what are you waiting for? Those trees are counting on you!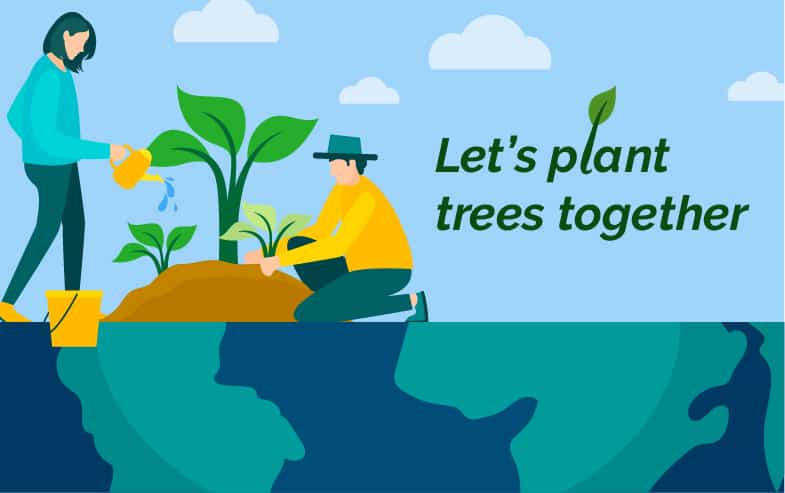 Please note – the donation will be made for all store purchases made on WEDNESDAY, APRIL 22ND!