Our latest and greatest feature yet (although they really are all pretty great to be honest) has arrived at an app store near you, and we couldn't be more excited to tell you all about it and help get you started! The unique feature is known as 'Analytics' and is everything you need to be more productive, save money, self-reflect, and even join an awesome community.  And no, you're not dreaming! 
So what does this exciting feature include? 
Our analytics feature provides you with AI personalized data about your calling behaviors. This includes everything from what kinds of calls you most often receive, whether incoming or outgoing, missed, unanswered, conference, or international, how long your calls are, how many of your calls were identified, where they were identified from, how many were blocked, who you call the most, who you avoid the most, who you save for later the most, and much, much more!  To make a long story short, there's really nothing our analytics feature doesn't break down for you.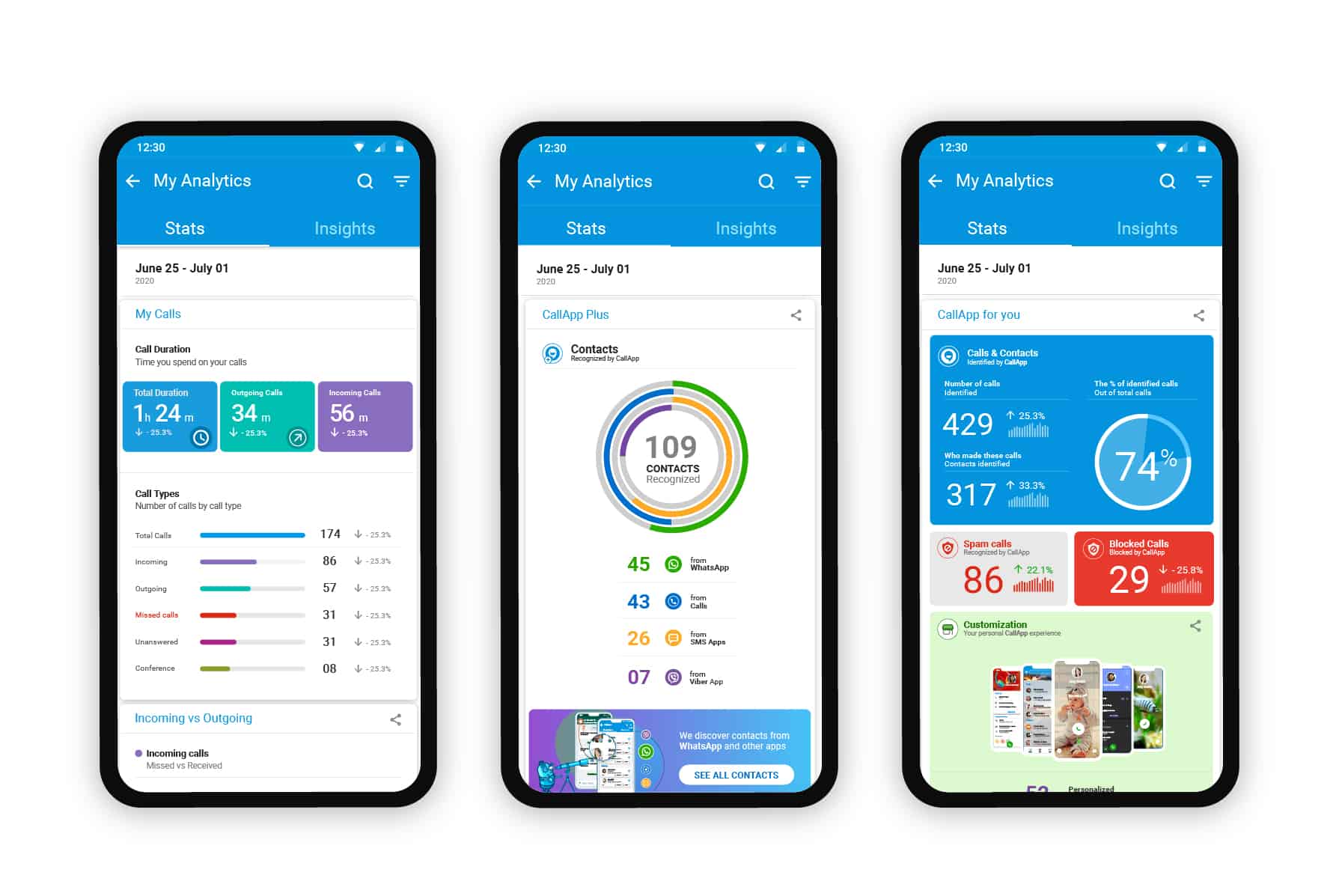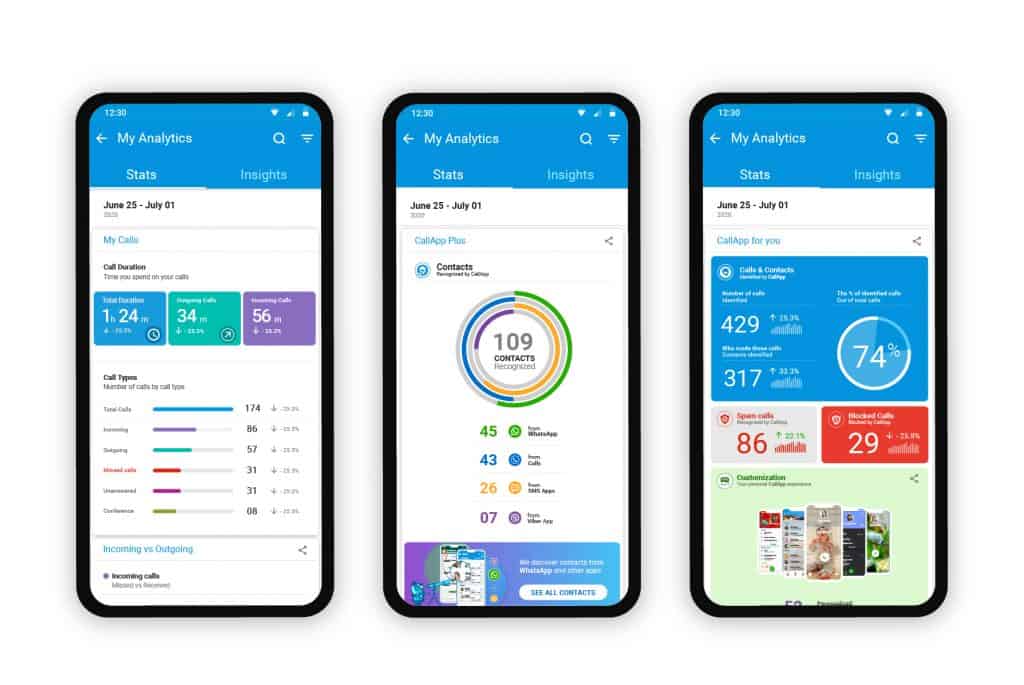 How can analytics help you be more productive? 
By seeing a detailed breakdown of your calling patterns, you can see where you spend most of your phone time. Perhaps some of your calls are much longer than they really need to be.  Perhaps most of your calls are made during the daytime hours and should be made at night, once you're already out of the office.  Maybe you're getting too many spam calls and should start reporting these numbers (also a way to become a higher ranked community contributor). Either way, the sky's the limit when it comes to productivity and your personal analytics. 
How can analytics help you save money?
While we surely can't make any promises, depending where you are in the world, you pay per call. By seeing how often, how long, which SIM card you're using the most, or even where your calls are coming from, it really can only do good for your wallet, providing you with insights that you may not have been aware of before.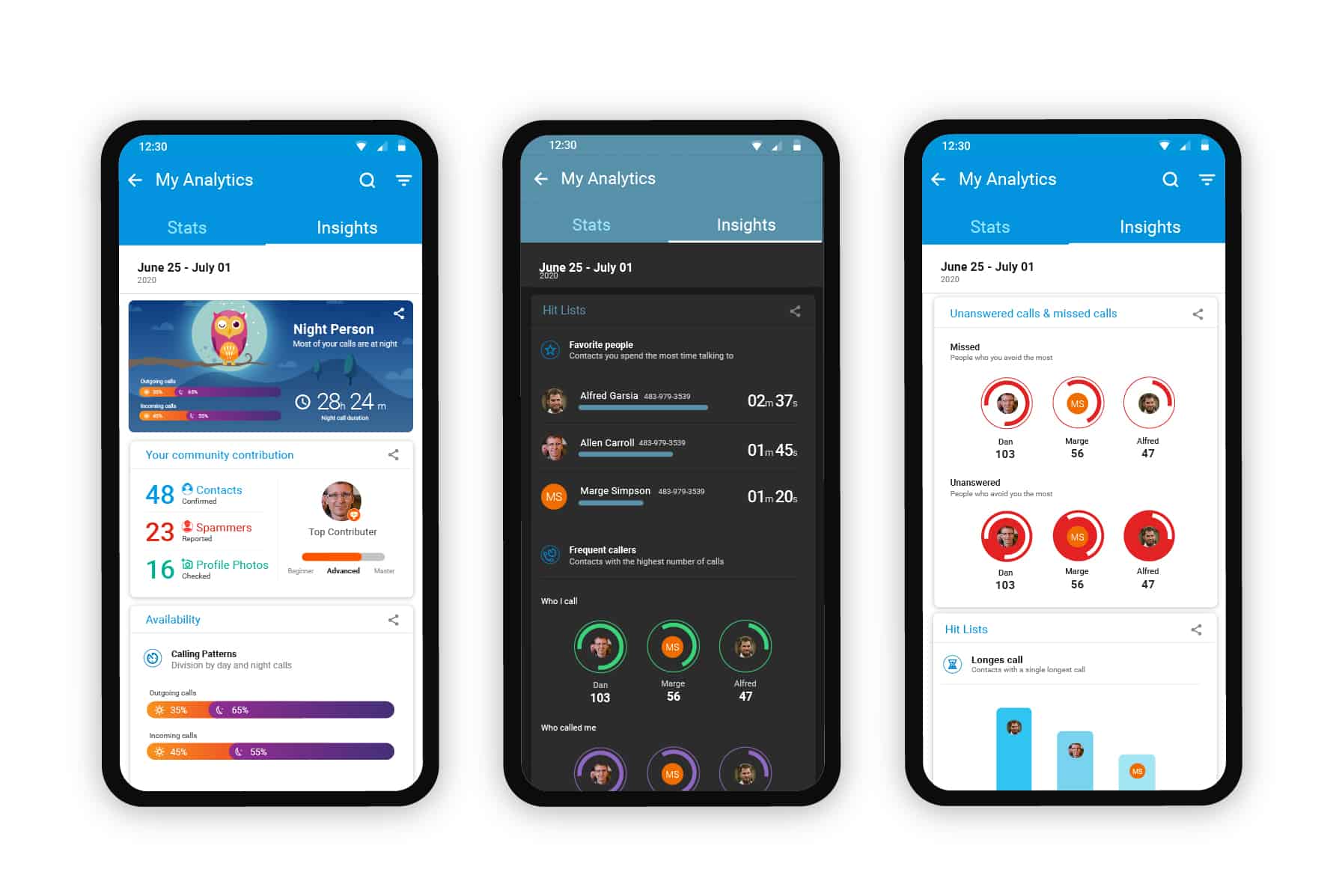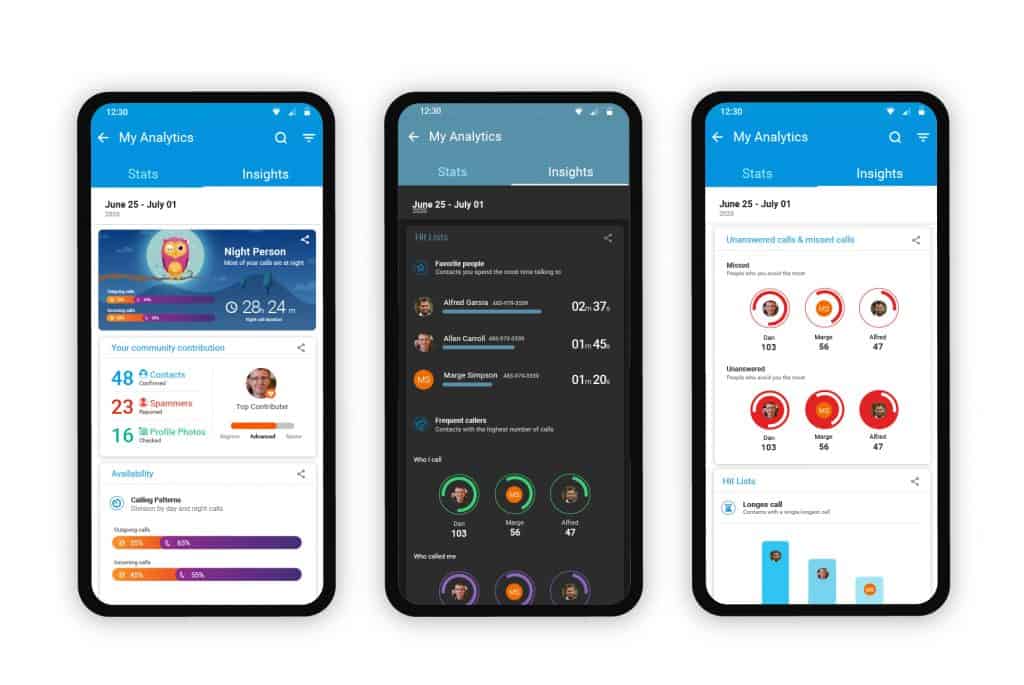 How can analytics help you better self-reflect?
When it comes to self-reflection, there's nothing quite like technology to do it for you – offering you a mirror that you wouldn't necessarily be able to look at yourself through otherwise. You may not be aware of how many calls you really miss on a daily basis, or even how many people avoid your calls.  Maybe there's even a specific person that you've had communication issues with that should be brought to your attention. And if you haven't used any of CallApp's customization features? Well maybe you need to start having a little more fun! 
How can analytics get you part of an awesome community? 
As social creatures, we all want to be part of a community, and especially so nowadays.  By confirming numbers, profile pictures and reporting spammers, you can not only gain yourself a higher rank as a community contributor, but you can also protect others while doing so.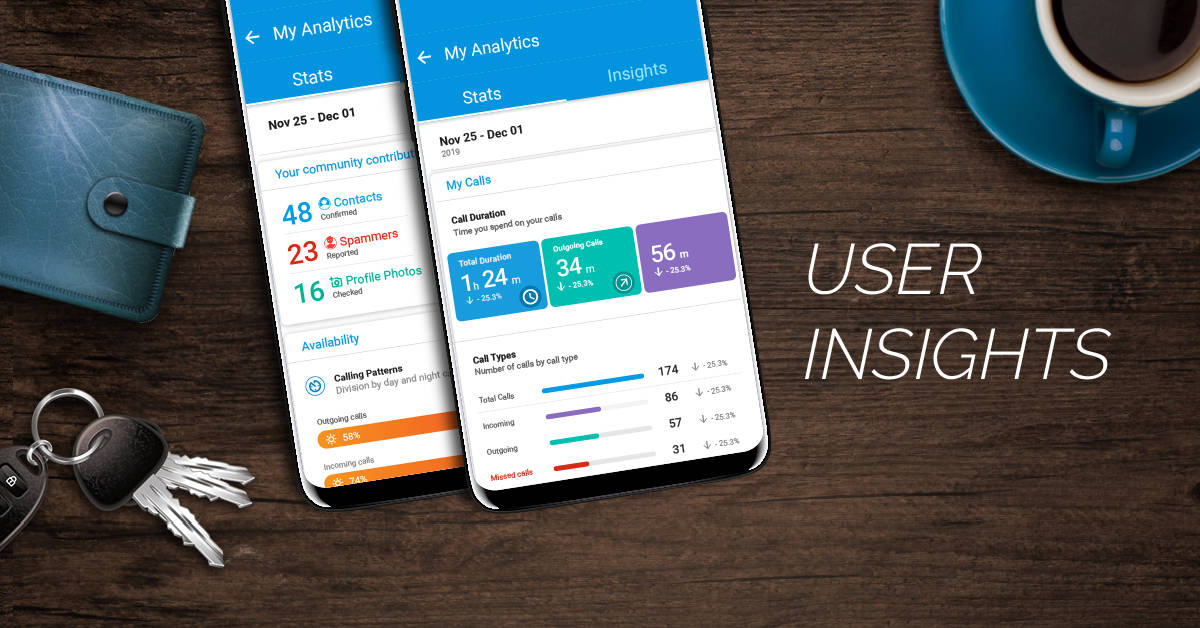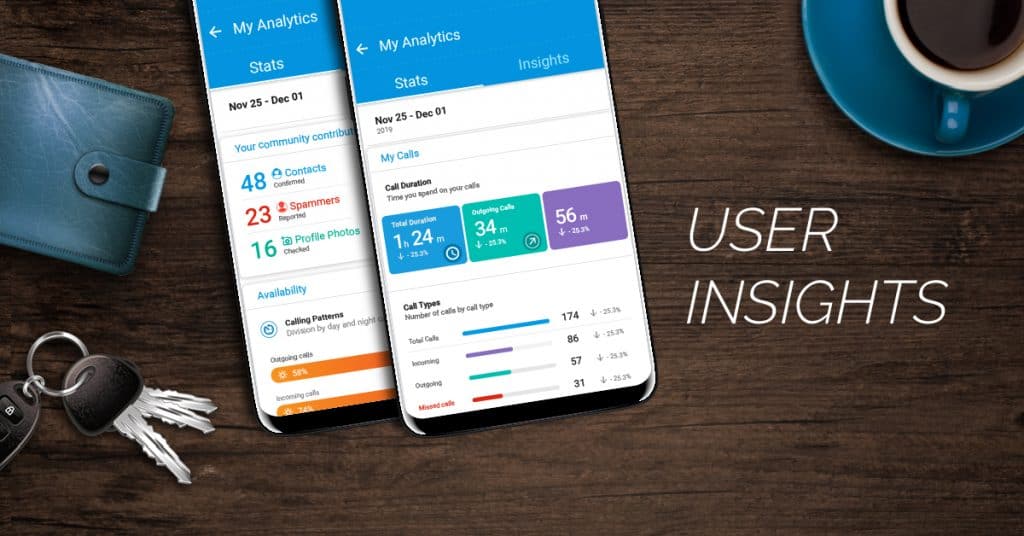 What are you waiting for? The future of calling is here.