As many of you already know, our innovative software can not only recognize numbers from just about anywhere, but it can even tell you where it was recognized from! Were not here to keep any secrets from you, and now – we're here to make your calling experience easier than ever before….
Our all new Whatsapp feature allows you to directly send a message once a number is recognized, even if you haven't saved that contacts number!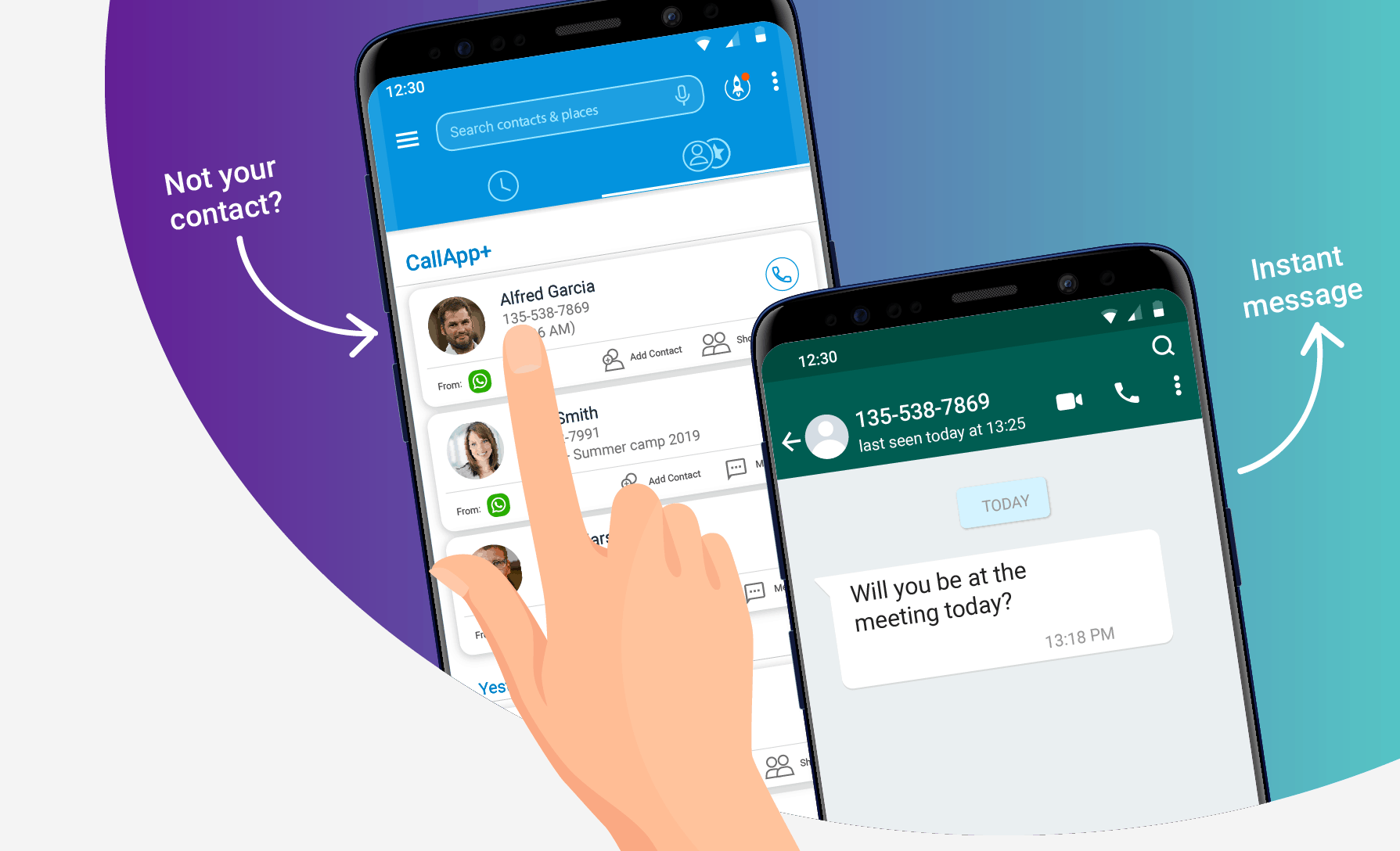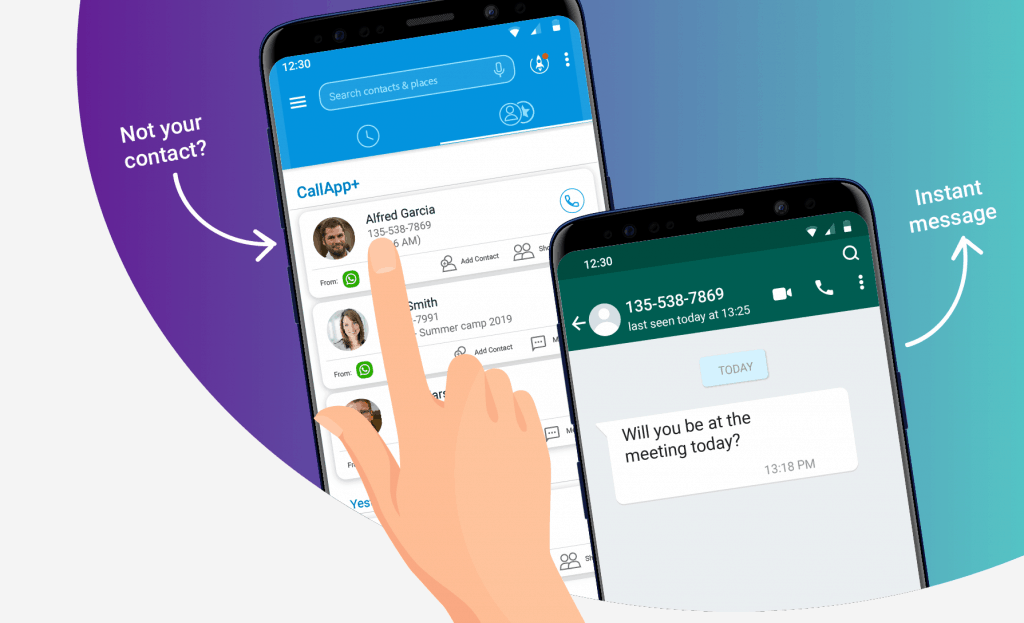 What does this mean for you? 
It means that you no longer need to go through the long and tedious process of saving a number in order to send them a Whatsapp message.
Revolutionary right, we know? 
So from now on, thanks to CallApp, if a contact was identified through Whatsapp, then a small icon will appear next to their name, and with just one simple click, you can enter Whatsapp, and your message can be sent.
Just when you thought CallApp couldn't possibly help you improve your life any more, it just did.