Do you ever find yourself stressing out after you finish a call to try to remember what you wanted to do? Did you want to write something down about the conversation you just had, but after a few minutes go by you already forget what you wanted to say? Did you want to send a text immediately following the call and then only remembered hours later? 
We've all been there! And that's why now with CallApp's all-new 'Post Call Card' feature you can do it all without worrying or trying to remember what you had in mind. In fact, the feature will maybe even provide you with some useful suggestions about post-call actions that you didn't even think of before. From sending an SMS or Whatsapp message to writing an in-contact note, to saving the contact, blocking the number, and even setting the contact to incognito mode, literally every action you could ever want to perform after a call is available in just a click.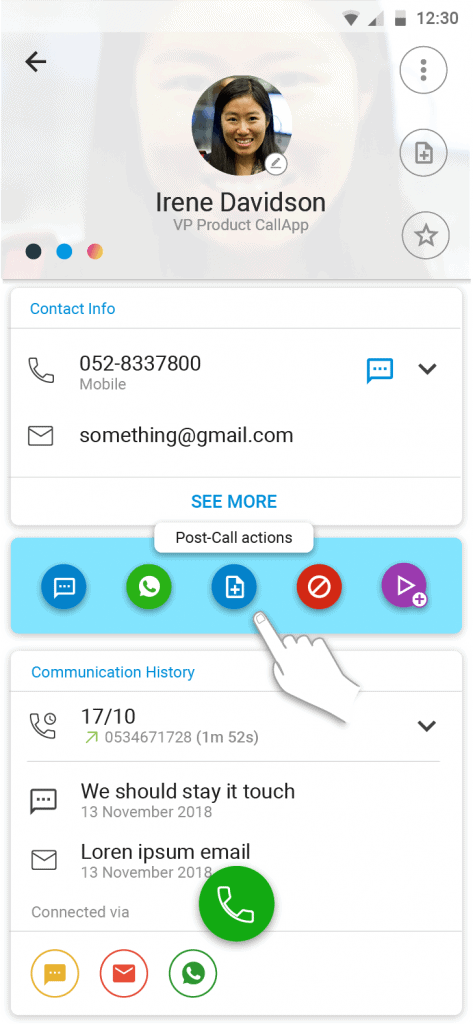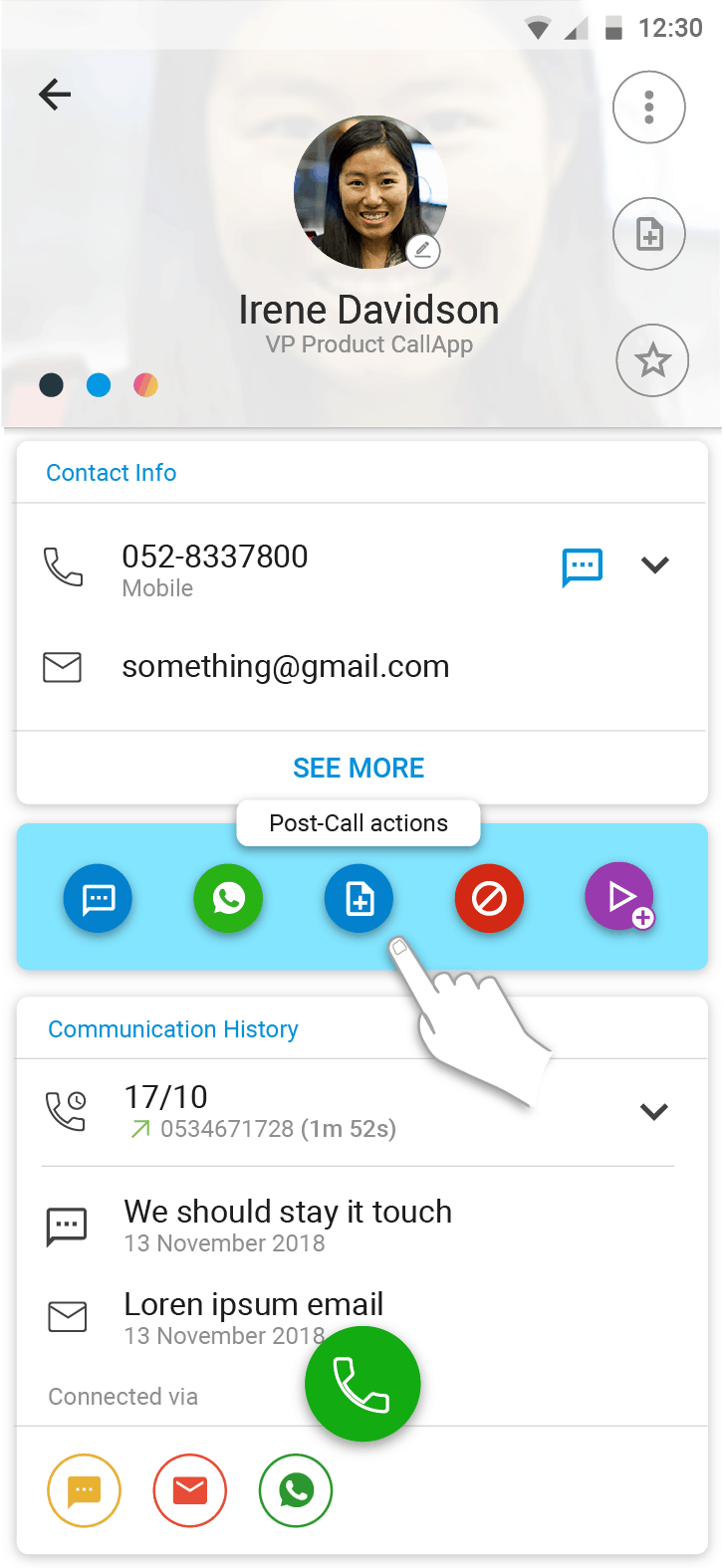 Why It's Worth It
The 'Post Call Card' feature is worth it for all users who want to make sure they don't skip a beat, and also those who want to save time while communicating.  It's not only incredibly easy to forget what action we wanted to do after a call, but it's also time-consuming to go through the whole process of reaching the action we had in mind. The feature helps solve all these problems with an accessible, efficient, and simple solution! 
How It Works 
Like the rest of CallApp's features, The 'Post Call Card' feature is easy and straightforward to use! As long as you have the most updated version of CallApp, it will automatically be added to your experience.  After you make a call (even if the caller doesn't answer) the icons will appear on the screen of the contact you called, giving you all the options to perform these 'post-call actions'