Haven't you always wondered who's checking you out? Of course, you have! Our all-new 'Who Viewed My Profile' feature is here to help! The feature allows you to see not only who entered your CallApp profile but also to see how they found your profile. This is a unique chance to see how on-demand you really are and to learn who's interested in learning more about you and maybe even communicating with you too!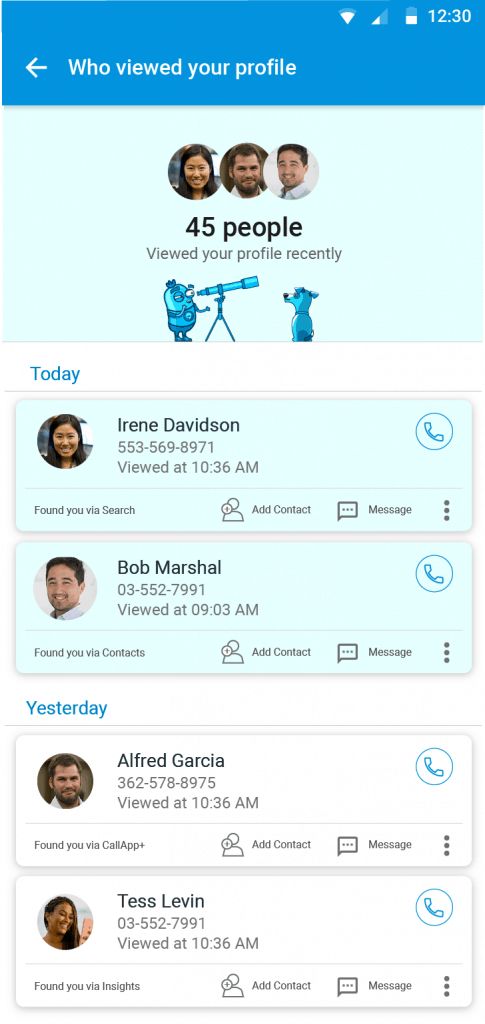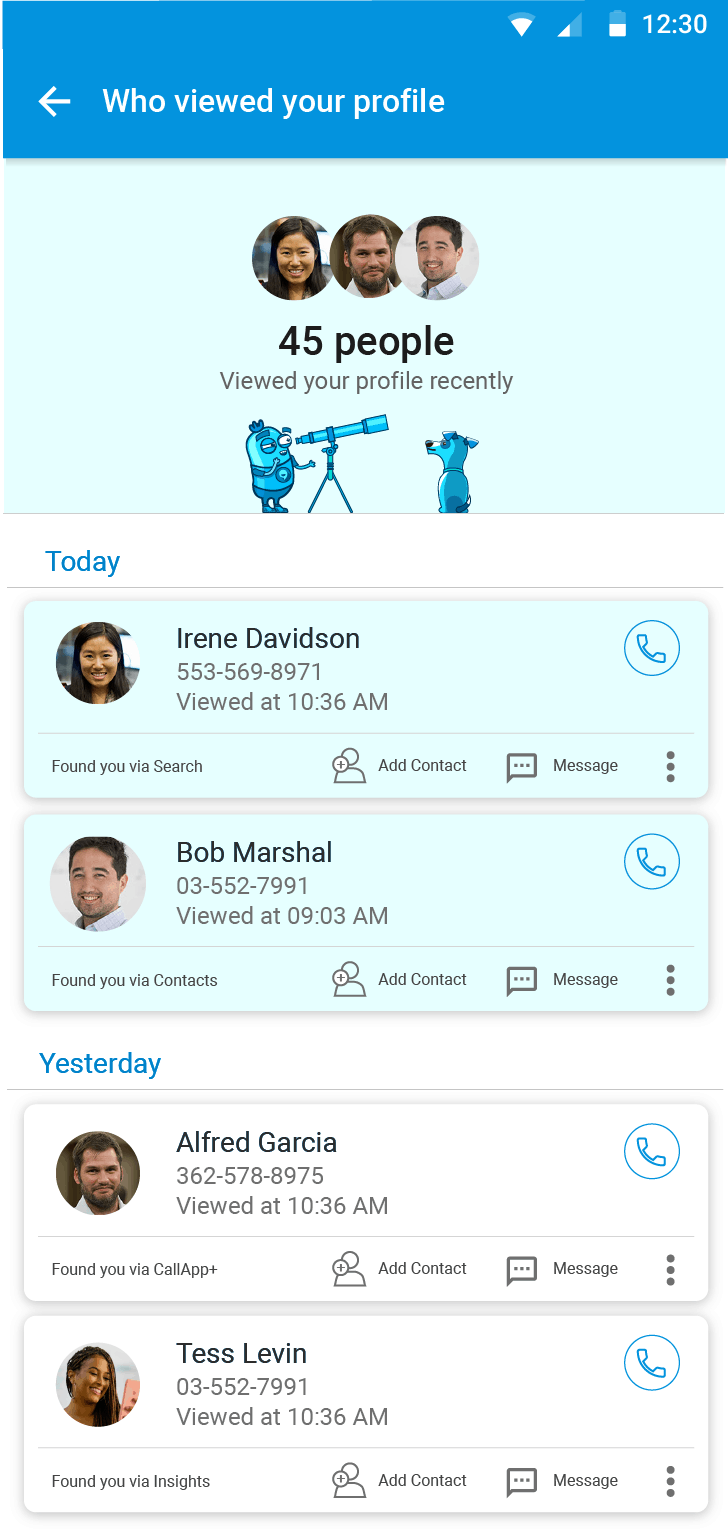 Why It's Worth It
The 'Who Viewed My Profile' feature is worth it because we're all incredibly curious to know who's interested in us.  It might also come in handy when you least expect it – you really never know!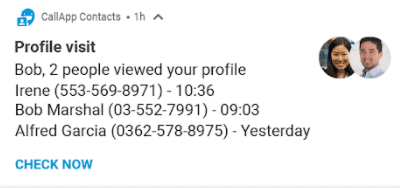 How It Works 
The feature is rather simple and straightforward. To start using it, you just have to make sure that your number has been verified. In order to see all your profile views, however, you need to have a premium subscription. This can be paid for monthly or can be paid once for a lifetime subscription.  Once you are a premium user, you can unlock all your profile views which can be found on your CallApp profile (just enter the feature on the sidebar under your personal information). 
So who viewed your profile today?