Don't you wish you could save all your CallApp files without having to break your teeth, looking for another app to backup your files on, and struggle with complicated technologies? Well, we've decided to add another feature to make your life that much easier!  Backup all your CallApp files in just a few simple clicks and never worry about losing an important file again.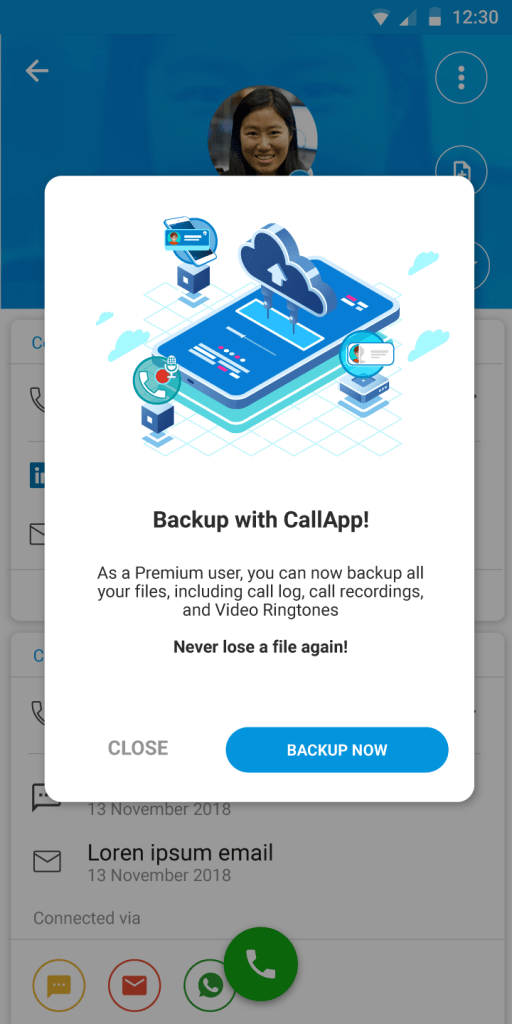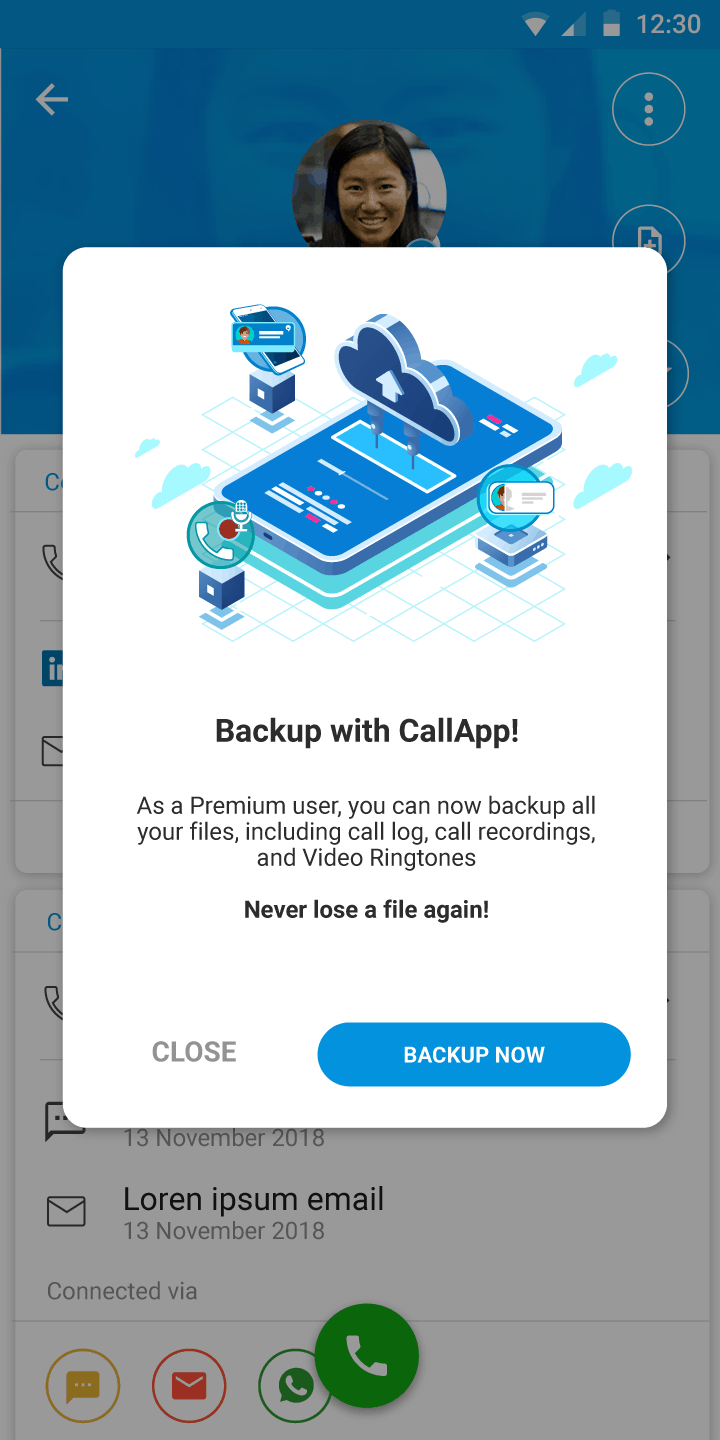 Why It's Worth It
Why is it worth it to upgrade to Premium in order to benefit from the Backup feature? Good question! The Backup feature is worth it for anyone that wants to save all their contacts even if something happens to their phone or they change phones eventually.  It can be quite the challenge to try to get all your contacts back after losing them, and can be easily solved with CallApp! 
The Backup feature also allows you to safely store all of your call recordings so you can be sure to always have them for future reference – you never know when they will come in handy! It can also be a great way to hold onto special conversations that you had.  The same thing goes for your video ringtones – after going to the effort of turning your favorite videos into ringtones, you're likely going to want to hold on tight to them! 
How It Works
In order to enjoy the Backup feature and save your files, you need to make sure that you are either a Premium user, or that you've purchased the Backup feature (can be purchased separately). You can choose to backup your files on either Dropbox or on Google Drive once you start setting up the feature.  You can also select which of your files to include in the backup, and for which time period (up to 30 days).  Yes, it's that simple! Never worry about losing a CallApp file again!