The 'Long Tap' feature is one of CallApp's newest and most innovative features – allowing its users in just one 'long tap' to perform all actions related to a contact they could possibly imagine. Rather than trying to figure out where to click to perform a specific action and going through the process of several clicks, the button saves you effort and time!  
There's really nothing that the 'long tap' feature doesn't allow you to do – from sending an SMS, Whatsapp message, saving the contact, blocking the number, making your calls to this contact incognito, writing a note, or even setting a video ringtone for this specific contact, you've got it all in one simple click.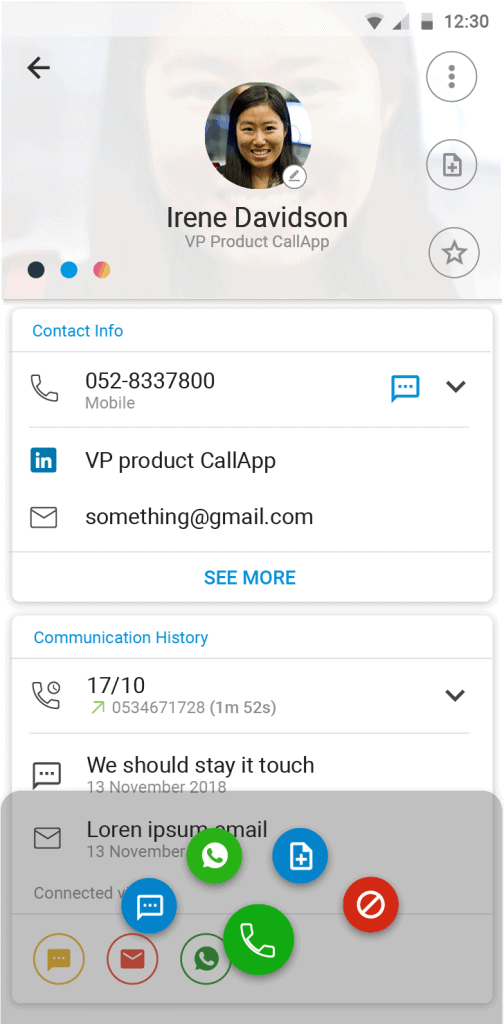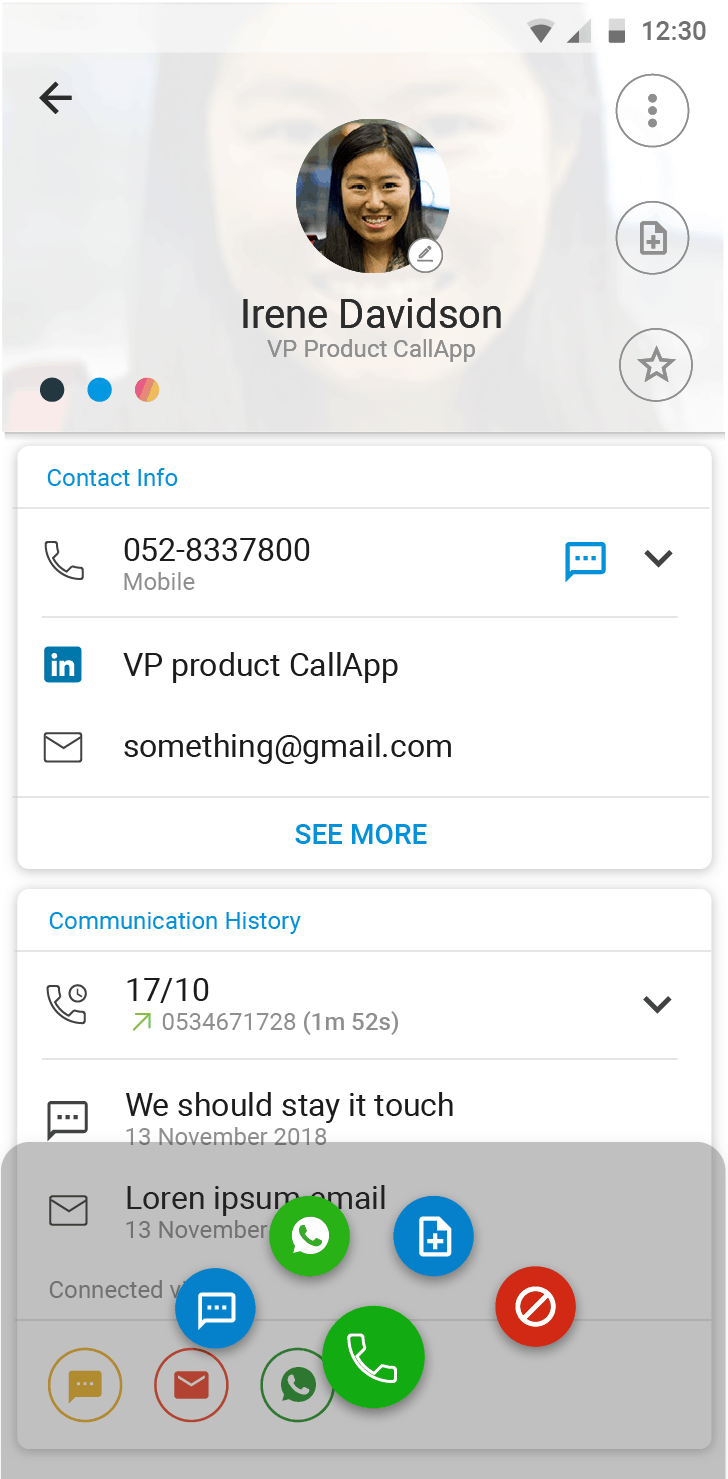 Why It's Worth It
The 'Long Tap' feature is worth it because it saves tons of time and effort – allowing you to make your calling experience the most comfortable and efficient yet! When you enter a contact's profile, you might also not be aware of all the useful actions that are available to you, and that's yet another reason why the 'Long Tap' feature is incredibly beneficial, helping you make the most of CallApp! 
How It Works 
The 'Long Tap' feature will automatically be added to your CallApp experience as long as you have the most updated version of the app.  All you've got to do is hold down on the button (it's a green icon of a phone) and then all of your options will show up for you to choose from.  You will have a choice of five actions that will show up for you, and they will be provided based on what you've shown to be using most frequently for your convenience!