Everyone needs a phone call recorder at one point or another. Whether it's for an over-the-phone interview, planning an event, or getting your crazy grandpa's rants saved forever, the need to record your call will always arise. We understand our users desire to have a recorder ready and waiting at the click of a button, after all, you never know when that call you want to save will come your way! With CallApp's phone call recorder feature, you will always be prepared.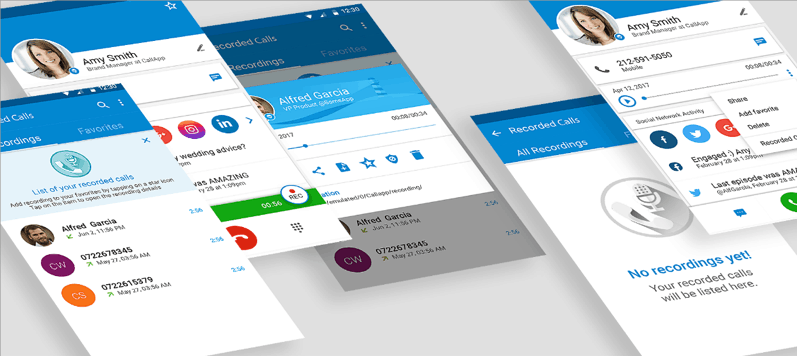 Why CallApp Integrated A Phone Recorder Feature
CallApp began primarily as a Caller ID and Call Blocker app, but it became clear that the need for call recording was a top concern of all of our users. Since Android does not have a built-in phone recorder, many users look for apps that record directly from their phone rather than rely on external recorders.  
We did not wish to leave our users with the confusion and annoyance of handling Caller ID and Call Recording apps separately- something which always results in a waste of precious time. That is why we decided to fill the void and make CallApp the first app of its kind- combining all of its previous features including Caller ID and Call Blocking, as well as a thoughtfully developed phone call recorder under one sturdy roof.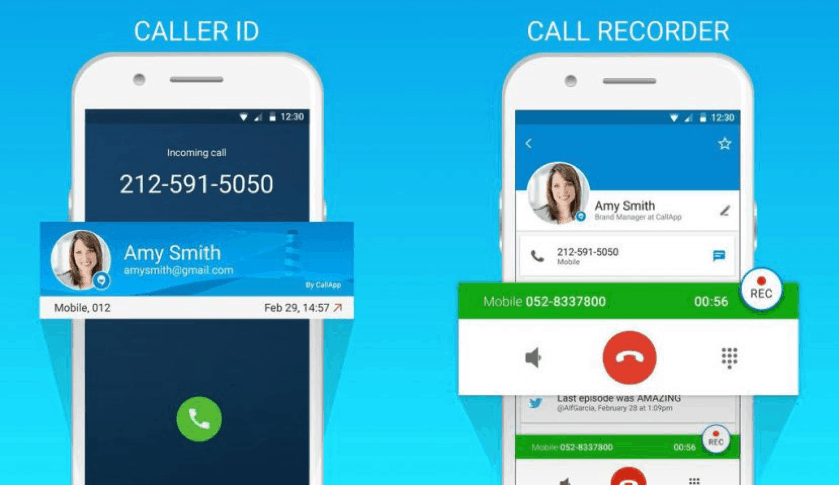 What is Unique About Our Phone Call Recorder
Although several apps offer call recording as an isolated feature, CallApp's phone call recorder offers a service that is above and beyond, tailored to our users needs. The main appeal is the wholistic nature of CallApp. Our users have everything they may need in their calling experience, seamlessly integrated into one application. Rather than waste precious time and energy, we developed an app which provides for all your main needs in one familiar and easy-to-use framework.
Furthermore, our phone call recorder for both incoming and outgoing phone calls goes beyond primitive recording. While respecting the right of privacy of both our users and others, we also provide the option of sharing your phone call recordings on various social media platforms.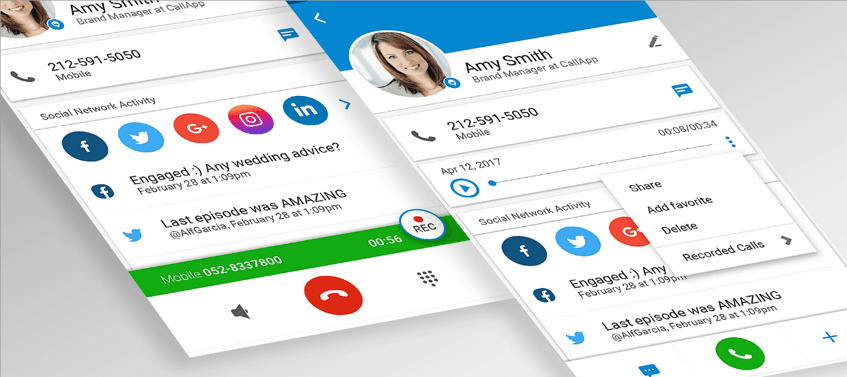 How It Works:
When it comes to practically using our phone call recorder, there are two options for recording your incoming and outgoing calls: automatic and manual options. To get to these options you go to the CallApp menu -> top left corner click the settings icon -> then click Recorder.
If you chose the auto recording, CallApp automatically records you calls without you having to give it a second thought. If you chose the manual recording option, you will be able to do it manually. With the manual option on, once you make a call a Recording icon will appear at the bottom right corner of the call screen. Once the call connects, you click the button and the recording will begin!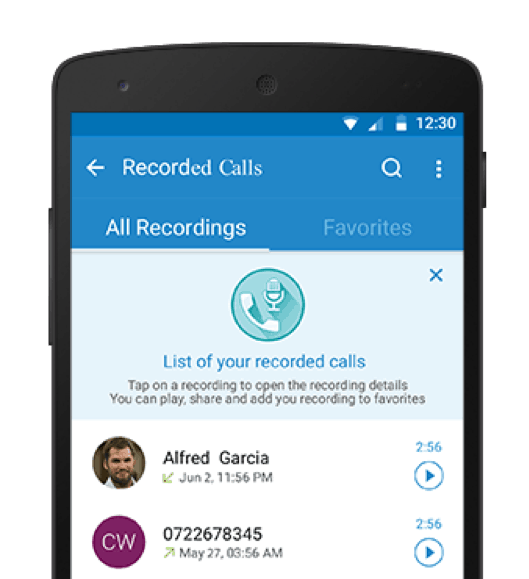 Why It Is Worth It
While there is a vast number of apps offering a single solution to your need to record phone calls, CallApp is the complete and obvious solution for someone who desires an app that satisfies all their calling needs, Call Recording, Call Blocking and Caller ID.
We know that at one time of another, everyone wishes they could record an important phone call. It could be to appreciate a hilarious conversation over and over again, or it could be used as proof of verbal abuse. The reasons are endless and widespread we aim to be the solution no matter what. Our phone call recorder provides for your needs with the click of a button without fuss, hassle, or any time wasted.